N'Djamena, 6 April 2019 – The Lake Chad Basin Commission (LCBC) in partnership with the African Union Commission (AUC) and the United Nations Development Programme (UNDP) launched an information, sensitization and advocacy campaign on the Regional Stabilisation Strategy, Rehabilitation and Resilience of the Areas of the Lake Chad Basin Affected by the Boko Haram crisis.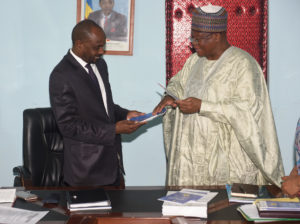 N'Djamena was the starting point for these series of missions which, in the long term, will take the delegation led by the Executive Secretary of LCBC to the various member countries affected by the Boko Haram crisis (Cameroon, Niger, Nigeria, Chad). In accordance with the recommendations of the Extraordinary Session of the Summit of Heads of State and Government of LCBC, held in Abuja in December 2018, urging all stakeholders to make every effort for the early implementation of the strategy and on the basis of the relevant guidelines and provisions of the Regional Stabilization Strategy, these advocacy missions aim not only to ensure the effective ownership of the strategy, but also the coordination of the various stakeholders for its effective and efficient implementation.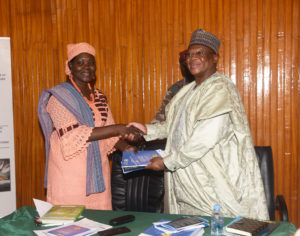 The missions concerned ministries, technical services, the private sector, civil society organizations, the diplomatic corps, the donor community and the media. It will also take advantage of inclusive strategic discussions with all the various stakeholders directly or indirectly affected by the Boko Haram crisis in the Lake Chad basin who are working for sustainable and inclusive solutions.
"These consultation and advocacy missions with LCBC member countries aim, on the one hand, to ensure that national authorities at the highest level are sufficiently informed about the Regional Stabilization Strategy, and on the other hand, to urge them to support this inclusive initiative through the establishment of inter-state bodies for the coordination and successful implementation of this strategy, the appointment of national representatives to the Strategy Steering Committee and increase public awareness…", said the Executive Secretary of LCBC, Ambassador Mamman Nuhu. Essential issues such as the "Pillar Task Force" and the "Steering Committee", which are important for the total success of the Strategy, are also among the topics discussed, before the strategy document is officially submitted to the authorities met.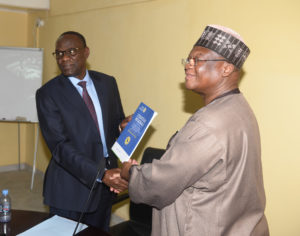 The Regional Stabilisation Strategy is the outcome of extensive consultations, thematic technical workshops and study tours to member countries affected by the Boko Haram crisis, which brought together experts from LCBC, the AU Commission, LCBC member countries, relevant United Nations agencies and many other interested stakeholders for over a year. It addresses in particular the root causes of the crisis, such as violent extremism and radicalization, extreme poverty, illiteracy, youth unemployment, climate change, etc. Based on nine fundamental pillars and 40 strategic objectives, it is a regional, global, inclusive and participatory approach, with all development stakeholders and governments of the countries concerned, to achieve peace and sustainable development in the Lake Chad basin.