International Women's Day 2023: LCBC Women provide school kits to orphans
Following the example of their sisters, women of the Lake Chad Basin Commission (LCBC) celebrated International Women's Day – 8 March 2023 – in the most beautiful way. Unlike the festive celebrations and events that mark this great day, they opted to do useful work and give a little joy to the orphans who lack it. On this happy occasion, they handed over school kits such as bags, ballpoint pens, pencils, and notebooks to three orphanages in N'Djamena. They include Fondation Dieu Bénit, Orphelinat Shalom, and Association pour la Protection et Solutions aux Orphelins Abandonnés (APSOA).
During this symbolic event, the Chairlady of the Organising Committee, Mrs Ronelyam Mbanguingar, on behalf of the Executive Secretary, wished all the women of the Commission a very happy day. She paid a well-deserved tribute to her sisters, mothers and all those who spared no effort to provide for the needs of the children, to give them good education and hope for a better life.
According to Mrs Mbanguingar, the women of the Commission want to show their support for human values and noble objectives that the people in charge of these orphanages embody and pass on to each of their children. She concluded by stating that celebrating Women officially once a year does not seem sufficient. However, it is commendable and worthy of celebrating without context, with gratitude, honour and brilliance alongside underprivileged children.
Officials of the various orphanages were not sparing with praise to women of the Commission upon receiving the donations. While restating their sincere gratitude, they expressed the will to see other good Samaritans copy their example.
The three orphanages, namely Dieu bénit, Shalom and APSOA, receive children aged from zero to 15 years. Most of the children were abandoned or entrusted by their parents. The orphanages are their new family and give them hope for a better life by ensuring their well-being through education, health, and protection.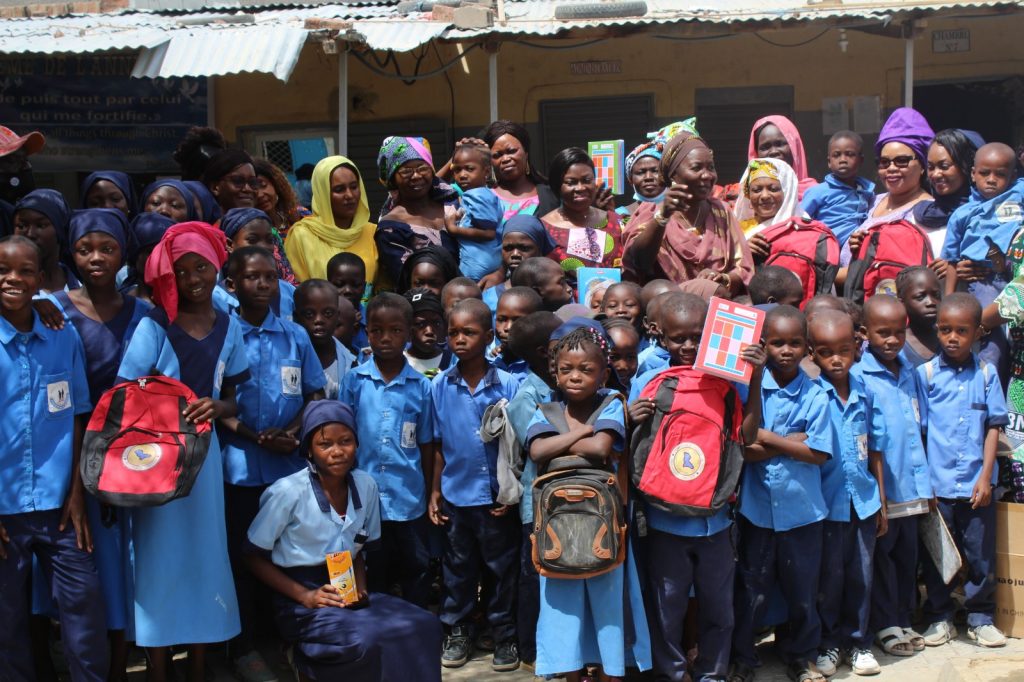 Long live women! All eyes are turned to 2024.