Knowledge Hub/ Platforms provides the most current critical knowledge and information on the Lake Chad Basin ecosystem and related resources to make better decisions.
LCBC generated transparent, unbiased and credible knowledge and information, which is available to all and increasingly shared through web-based platforms namely, the Lake Chad Information System (LIS), Physical and eLibraries, LCBC website, Transboundary Diagnostic Analysis (TDA), the State of the Lake Chad Ecosystem Report (SOB), Annual Monitoring Report (AMR), LCBC eLearning platforms.
Using the Information Hub enables you to :
The Lake Chad Information System LIS is the knowledge Management Platform for the Lake Chad Basin Commission that stores and manages a wide range of data and information from all LCBC member countries and other regional basin stakeholders in a regional database (RDB) and allows viewing of synthesized data in maps, charts and tables.
The main functions of this platform are the regular and reliable collection of data, the production and dissemination of knowledge, in order to provide regional, national and local actors with accurate, reliable and up-to-date information on the various factors of fragility and vulnerability that undermine development efforts in this region, as well as on the possibilities of accelerating development and stabilization through cross-border cooperation.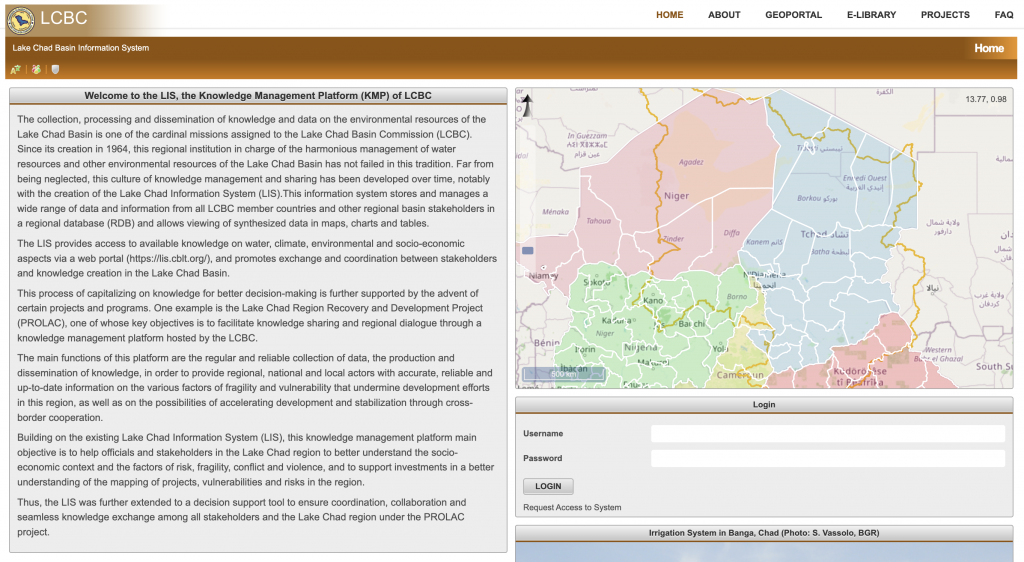 The LCBC Community Connect is a platform for practitioners, policy makers and civil society members that come to discuss all aspects of stabilization, recovery and development effort around the Lake Chad region which covers four countries – Cameroon, Niger, Nigeria, and Chad.
The platform is also a space for the community to network and interact while acting as a dynamic tool for improved coordination and crisis response in the Lake Chad Basin.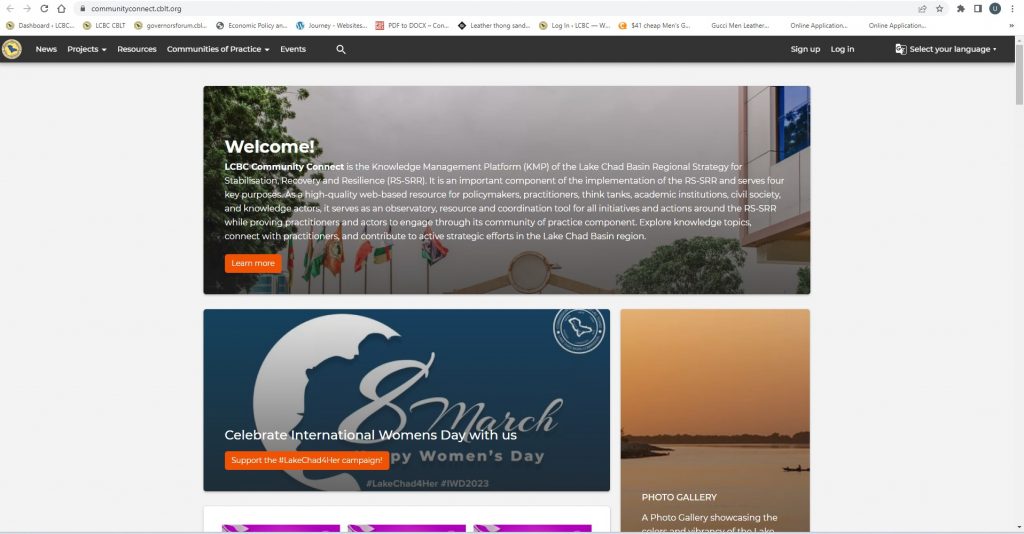 The eLearning Platform of LCBC is a technology-based interactive online educational platform which provides a robust learning experience similar to classroom, offering the traditional classroom characteristics via online through various devices
This self-paced training enables the capacity development programs to be effectively and timely executed. The courses are administered, managed and moderated by LCBC