Leading the Way! Since 1964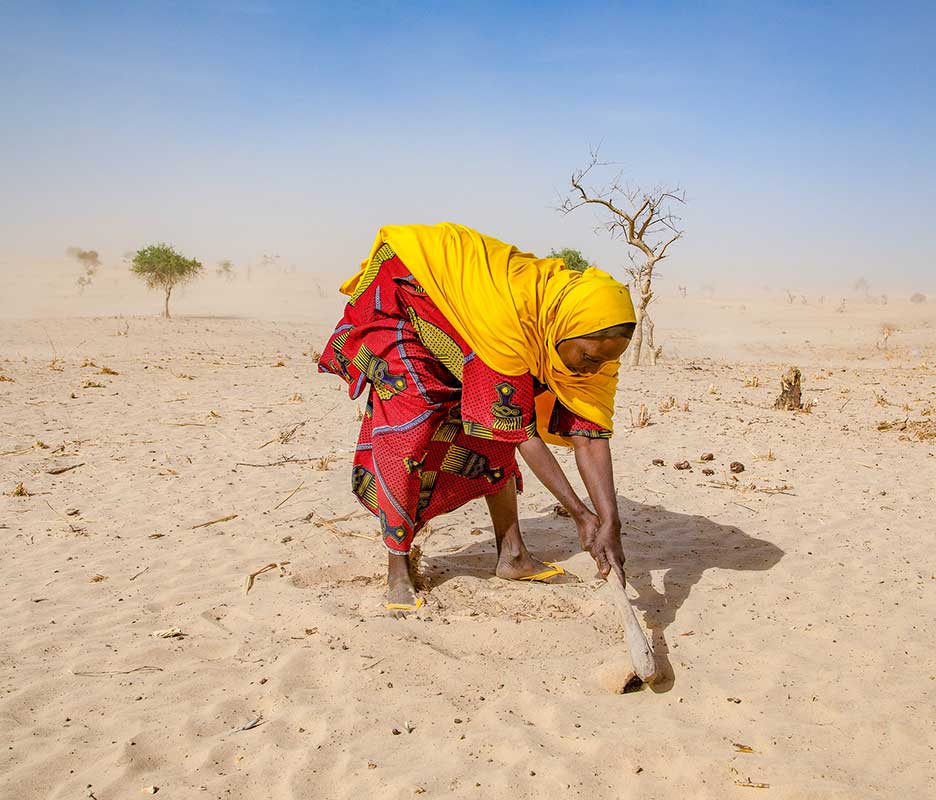 The Lake Chad is the fourth largest lake in Africa (by area) after Lakes Victoria, Tanganyika and Nyassa. The area of Lake Chad, one of the largest bodies of freshwater in Africa, has shrunk by more than 90% over the past 58 years. When LCBC was established in 1964, the lake extended over more than 25,000km². Lake Chad is the relic of an ancient Quaternary Sea, at an altitude of 280m and a depth that does not exceed 4 meters today (2012). It is crowded with islands and undergoes particularly intense evaporation.
Since the two disastrous droughts of 1972-1973 and 1982-1984, rainfall has dropped from an average of 320mm to 210mm. Similarly, the two large rivers which supply the Lake have lost their capacity: the Chari-Logone which provides 90% of its waters, like the Kamadougou-Yobe, which with the remaining 10%. Its highest level is usually reached between December – January, and its lowest in June-July. In 2008, its dimensions were 30km by 40km at the mouth of the Chari – Logone river for an area of 2,500km². Lake Chad covers less than 10% of the area it occupied in the 1960s.
Founding Fathers
The LCBC was created on May 22, 1964 by the Fort-Lamy Convention (now N'Djamena) by Cameroon, Niger, Nigeria, and Chad. The Founding Fathers of the Lake Chad Basin Commission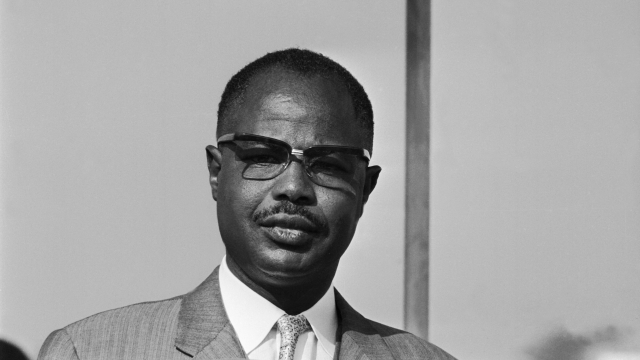 Ahmadou Ahidjo
(Cameroon) 24 August 1924 – 30 November 1989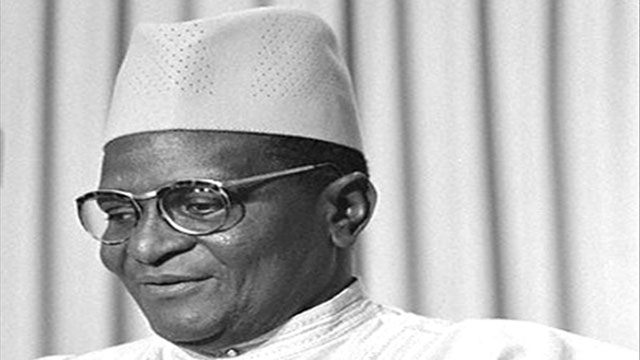 Hamani Diori
(Niger) 6 June 1916 - 23 April 1989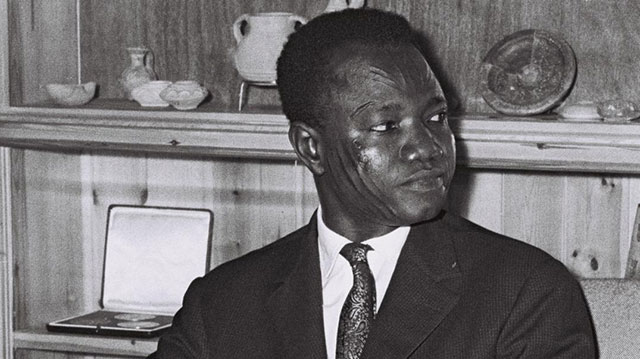 Ngarta Tombalbaye
(Chad) 15 June 1918 – 13 April 1973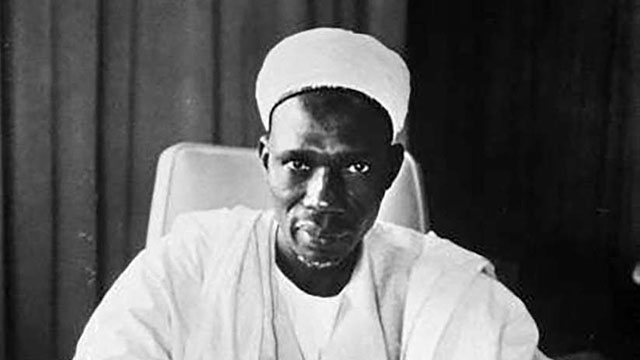 Abubakar Tafa Balewa
(Nigeria) 1912-1966
Former Executive Secretaries
Mr. Omotayo Ogunsulire
(1965 – 1968)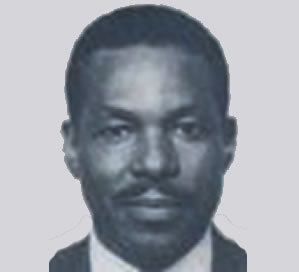 Mr. Muhammadou Aliyu Carpenter
(1968 – 1972)
Mr. Benson Owa Tonwe
(1972 -1976)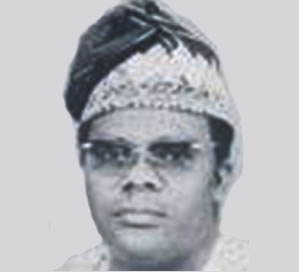 Chef Festus Olufemi Olufolabi
(1976 -1983)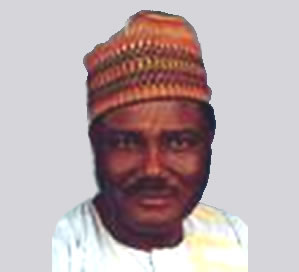 Mr. Mustafa Sam
(1983 -1988)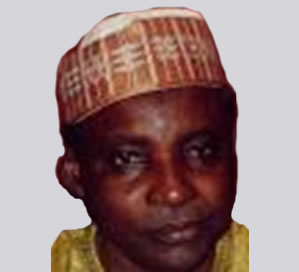 Mr. Abubakar Bobboi Jauro
(1988 -2000)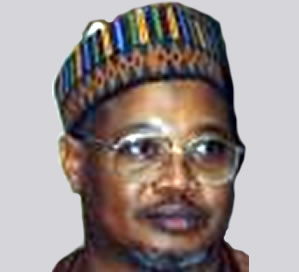 Engr. Muhammad Sani Adamu
(2000 - 2008)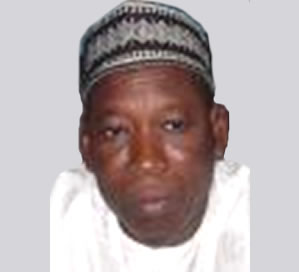 Dr Abdullahi Umar Gandudje
(2009 – 2011)
Engr. Sanusi Imran Abdullahi
(2011 - 2018)
Former Deputy Executive Secretaries
Mr. Maurice Edjenguele
(1977 - 1985)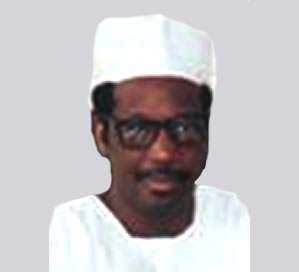 Mr. Haman Djoda
(1988 - 1993)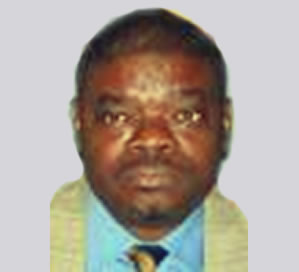 Mr. Tam Lambert
(1996 – 2008)
Founding Fathers

The LCBC was created on May 22, 1964 by the Fort-Lamy Convention (now N'Djamena) by Cameroon, Niger, Nigeria, and Chad. The Founding Fathers of the Lake Chad Basin Commission

Ahmadou Ahidjo

(Cameroon) 24 August 1924 – 30 November 1989

Hamani Diori

(Niger) 6 June 1916 - 23 April 1989

Ngarta Tombalbaye

(Chad) 15 June 1918 – 13 April 1973

Abubakar Tafa Balewa

(Nigeria) 1912-1966

Former Executive Secretaries

Mr. Omotayo Ogunsulire

(1965 – 1968)

Mr. Muhammadou Aliyu Carpenter

(1968 – 1972)

Mr. Benson Owa Tonwe

(1972 -1976)

Chef Festus Olufemi Olufolabi

(1976 -1983)

Mr. Mustafa Sam

(1983 -1988)

Mr. Abubakar Bobboi Jauro

(1988 -2000)

Engr. Muhammad Sani Adamu

(2000 - 2008)

Dr Abdullahi Umar Gandudje

(2009 – 2011)

Engr. Sanusi Imran Abdullahi

(2011 - 2018)

Former Deputy Executive Secretaries

Mr. Maurice Edjenguele

(1977 - 1985)

Mr. Haman Djoda

(1988 - 1993)

Mr. Tam Lambert

(1996 – 2008)