LCBC provides vaccines, vaccination equipment and anti-parasite drugs to the Ministry of Livestock and Animal Production to combat animal diseases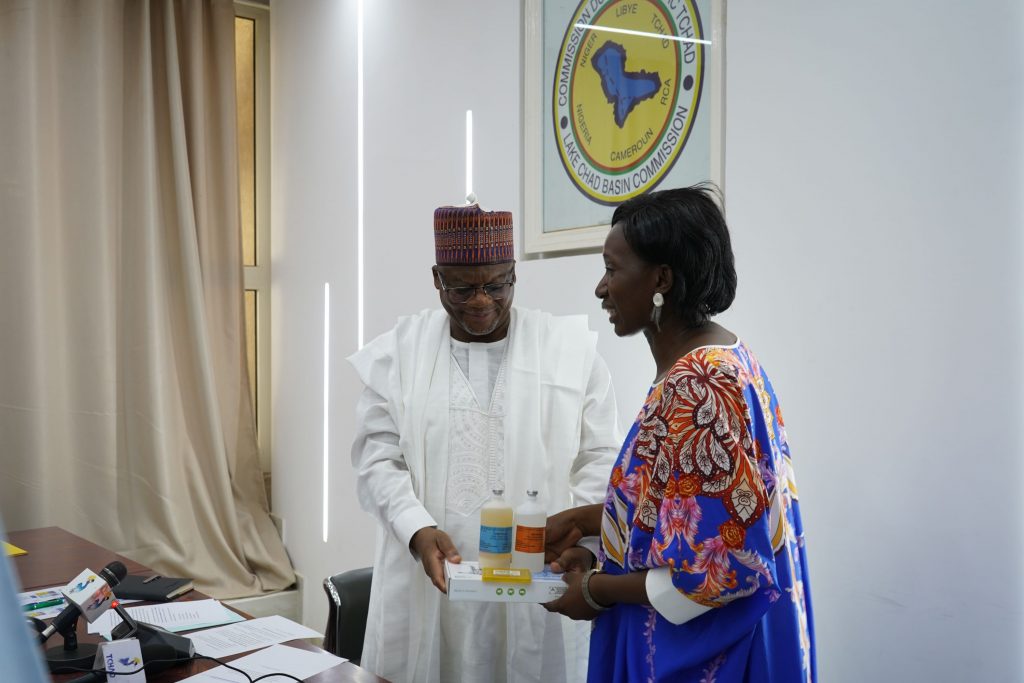 Healthy livestock means higher productivity and, in turn, higher incomes for livestock farmers. With this in mind, LCBC has prioritised improving livestock farming – which, along with agriculture and fishing, are the three main activities in the Lake Chad basin. The Project to Support the Socio-Economic Reintegration of Vulnerable Groups in the Lake Chad Basin (PARSEBALT) provided the Veterinary Services of the Ministry of Livestock of Chad with doses of vaccines, vaccination equipment and anti-parasite drugs. This support for the targeted vaccination campaign in the Lale and Hadjer Lamis provinces underscores the efforts of the Government of Chad to improve health and prevent the major epizootic diseases that cause inestimable health and economic losses.
They comprised 201,000 doses of Symptovac, 301,000 doses of Anthravac, 54,000 Distozem tablets, 34 automatic syringes and 23 boxes of needles, worth nearly FCFA 55 million. These veterinary products will contribute to the immunisation of cattle and small ruminants in the PARSEBALT area of intervention in Chad and support national efforts to prevent these endemic diseases, which cause losses of billions of CFA francs every year.
On receiving the vaccines, the Deputy Director General of Veterinary Services, representing the Minister of Livestock and Animal Production who was unable to attend, expressed "the recognition of the Government of Chad and gratitude to LCBC and its technical and financial partners for their tireless efforts to help the people of the basin escape from the shackles of poverty and food insecurity". She also stated that "these doses of vaccine will be put to good use, to enable Chad to achieve the objectives set for 2023: the complete eradication of pest of small ruminants and eradicate contagious bovine pleuropneumonia.
The Technical Director of LCBC said the PARSEBALT programme was worth more than FCFA ten billion and covered three of the six LCBC Member States (Cameroon, Central African Republic, and Chad). Its main objective is to help improve living conditions in the Lake Chad Basin through the social and economic reintegration of the populations most affected by insecurity and climatic hazards. More specifically, the project aims to: (i) combat youth unemployment and idleness by improving training provision and its relevance to local economic needs, (ii) revitalise economic activities in the region, promoting and accompanying the structuring of women's and youth economic groupings, and (iii) build resilience and adaptation capacity to climate change by increasing their incomes and raising awareness about safety, the environment, and social ills.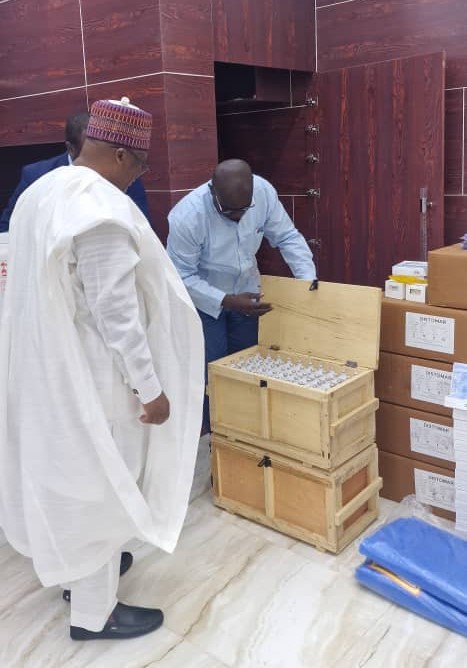 The Executive Secretary of LCBC, Ambassador MAMMAN NUHU, restated "the LCBC's firm commitment to work with its Member States and partners to ensure that the Lake Chad Basin is freed from conflict, hunger and poverty, that the basin re-emerges and unleashes its immense potential to become the regional development hub it once was."