A Delegation of NISS visits LCBC
On Wednesday, 21 June 2023, the Executive Secretary of the Lake Chad Basin Commission (LCBC) and Head of Mission of the Multinational Joint Task Force (MNJTF), Ambassador MAMMAN NUHU, received a delegation from the National Institute for Security Studies (NISS), on a study trip to Chad. Mr OMOAKA Bartholomew led the delegation to LCBC. It comprised some of the institution's teaching staff, participants in the Institute's Course 16 on intelligence management for executives. They include trainees from other public institutions such as the armed forces, foreign affairs, the police, and public administration.
This visit by the NISS is part of an extensive study tour programme aimed at familiarising participants with globalisation issues linked to regional integration and sustainable development in their countries and how these dynamics are managed.
In his introductory remarks, the head of the delegation commended the Lake Chad Basin Commission for agreeing to host the participants and talk to them about "Globalisation and regional economic integration: implications for sustainable development in Africa," a topical issue for the Lake Chad Basin region and its Member States.
He presented the NISS as a high-level institution whose main objective is to serve as a framework of political reflection of excellence for the training of high-flying technocrats of great intellectual capacity, capable of developing and implementing innovative and dynamic political initiatives and strategies essential for development.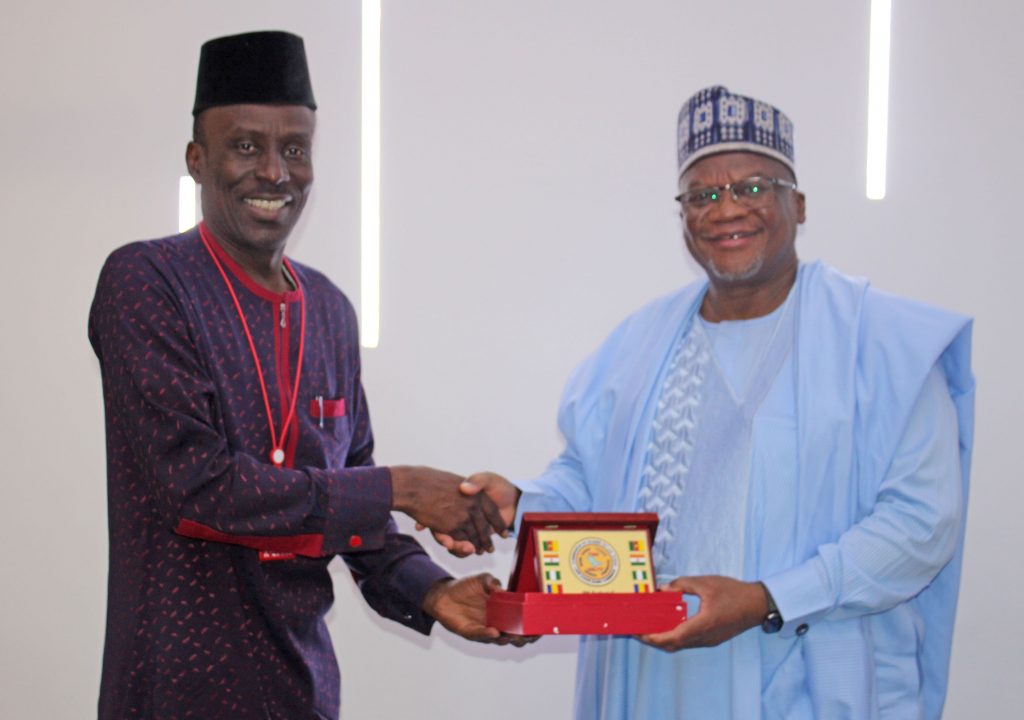 Mr OMOAKA Bartholomew also pointed out the importance of such educational visits like this study tour – together with the organisation of courses for high-level decision-makers and political administrators, research on social and public policies, seminars and workshops, brainstorming sessions, the dissemination of reports and thematic papers. They are forums par excellence where academics, seasoned policymakers, and other seasoned professionals from all occupations meet to discuss and exchange ideas on major societal issues, particularly as they relate to Nigeria and Africa. As evidence of this, he noted that during his two-week stay, he would be visiting institutions such as the Ministry of the Armed Forces, the Ministry of Foreign Affairs, the Ministry of Economic Prospective, the Ministry of Historical Heritage and Tourism, the Ministry of Communication, as well as the National School of Administration, to be abreast and learn more from these institutions about issues relating to their theme.
In response to this request, Ambassador MAMMAN NUHU expressed his delight at welcoming the delegation, comprised of a wide range of personalities from different key areas, all of whom are future ambassadors of LCBC to their respective institutions. Concerning the theme of the visit, "Globalisation and regional economic integration," the Executive Secretary began by paying a well-deserved tribute to the founding fathers of LCBC, who, in the aftermath of independence, had the foresight and wisdom to set up an organisation such as LCBC, whose mandate and mission are still relevant and topical today. The MNJTF Head of Mission developed his understanding of the theme of the mission for a regional organisation responsible for managing water and other environmental resources in the Lake Chad Basin, promoting peace and security and regional integration, particularly in terms of challenges, weaknesses, threats, and opportunities.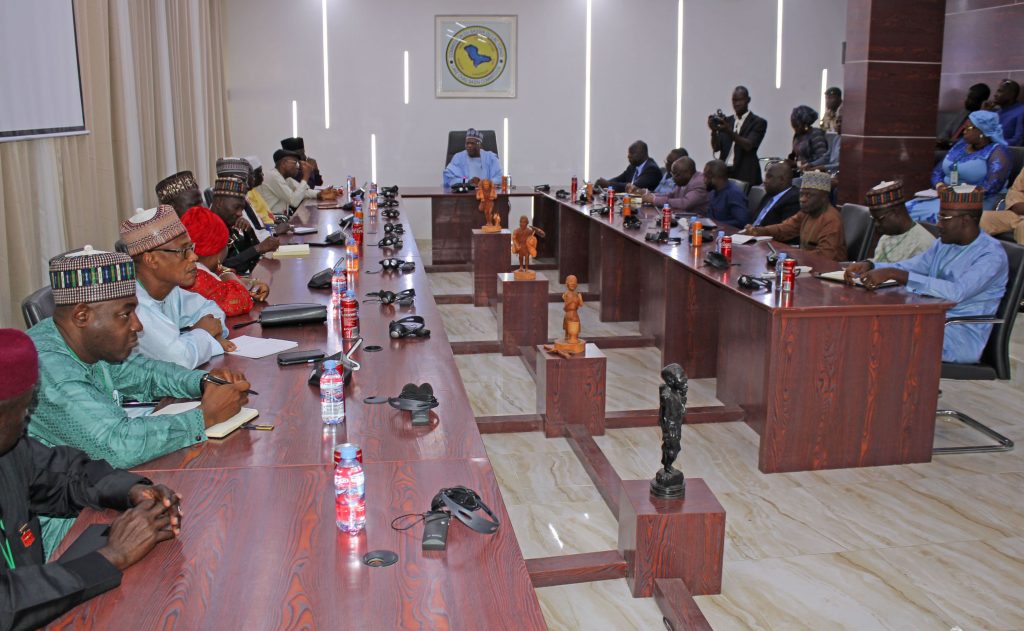 The ceremony was attended by directors, heads of divisions and project and programme coordinators of LCBC and ended with an exchange of gifts and a group photo.