Workshop to prepare the implementation plan for the climate resilience project
The validation workshop of the strategy and implementation of the Lake Chad Basin Wetland Conservation Project was launched on Tuesday, 13 June 2023, at the conference room of LCBC. Funded by Global Affairs Canada to the tune of 25 million Canadian dollars and implemented by Alinea International, this new Lake Chad Basin Conservation Project aims to improve the climate resilience of ecosystems and marginalised communities vulnerable to climate change, particularly women and young people, through nature-based climate solutions in six RAMSAR sites in Chad, Niger, and Cameroon.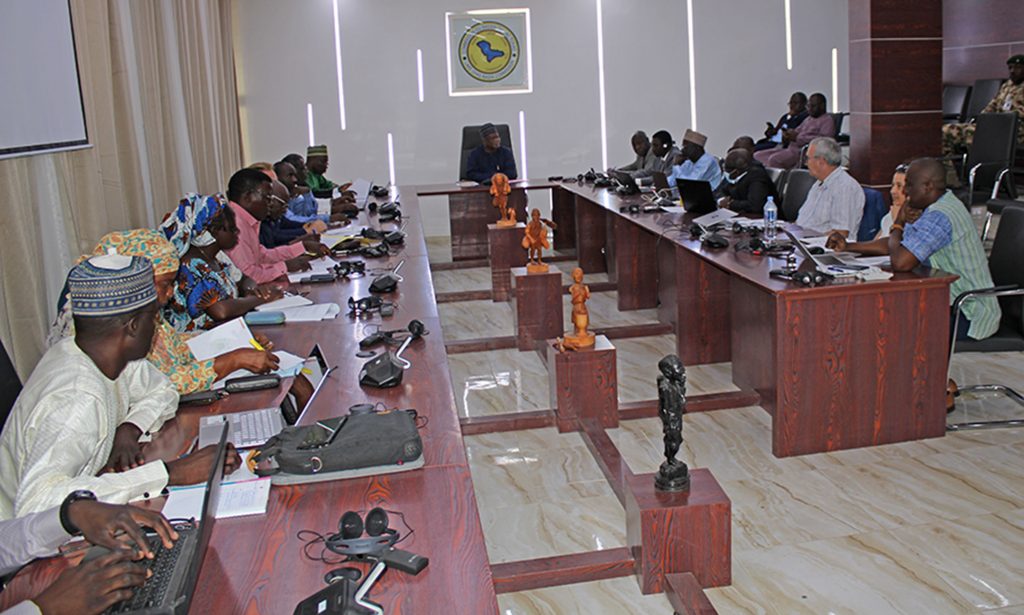 For the effective implementation of this three-year initiative, Alinea International, a consulting firm specialising in international development, pooled efforts with the LCBC and a host of Canadian and African partner organisations (Wetlands International Africa, Forestry Education and Research Centre, Centre for Indigenous Environmental Resources, United Nations Association in Canada, Centre for the Promotion of Human Rights and Development in Africa) and five local women's and youth NGOs from the three countries concerned.
The project for the conservation of wetlands in the Lake Chad Basin is based on three pillars Rehabilitation/restoration of ecosystems of the targeted RAMSAR sites to improve the conservation and sustainable use of biodiversity, Rehabilitation/restoration of agro-pastoral lands and increasing the adoption and benefits of climate-resilient and gender-transformative agro-pastoral livelihoods in and around the targeted RAMSAR sites, and finally, Strengthening the leadership of women and youth in building environmental peace in and around the targeted RAMSAR sites and in the existing regional stabilisation process.
The Executive Secretary of this organisation underscored the relevance of these strategic axes responsible for the harmonious management and conservation of environmental resources of the Lake Chad Basin. In his opening remarks, the Secretary of the LCBC, Ambassador Mamman Nuhu, assured Alinea International and other partners involved in the project of his organisation's readiness to work towards the success of this project, which is fully in line with the missions and objectives of the LCBC, which include ensuring the conservation of wetlands.
Suzanne Louchard, ALINEA International's Senior Director of Francophone Programming, welcomed the advent of this great day, which marks Canada's entry into the close circle of LCBC partners and donors on an issue – climate change – that remains a global concern.
The six sites in the Lake Chad Basin covered by the project include Lake Fitri, the Logone floodplains and Toupouri depressions and the Bahr Aouk and Salamat floodplains in Chad, the Waza Logone floodplain in Cameroon and Lake Guidimouni and the Lasourri lake in Niger.